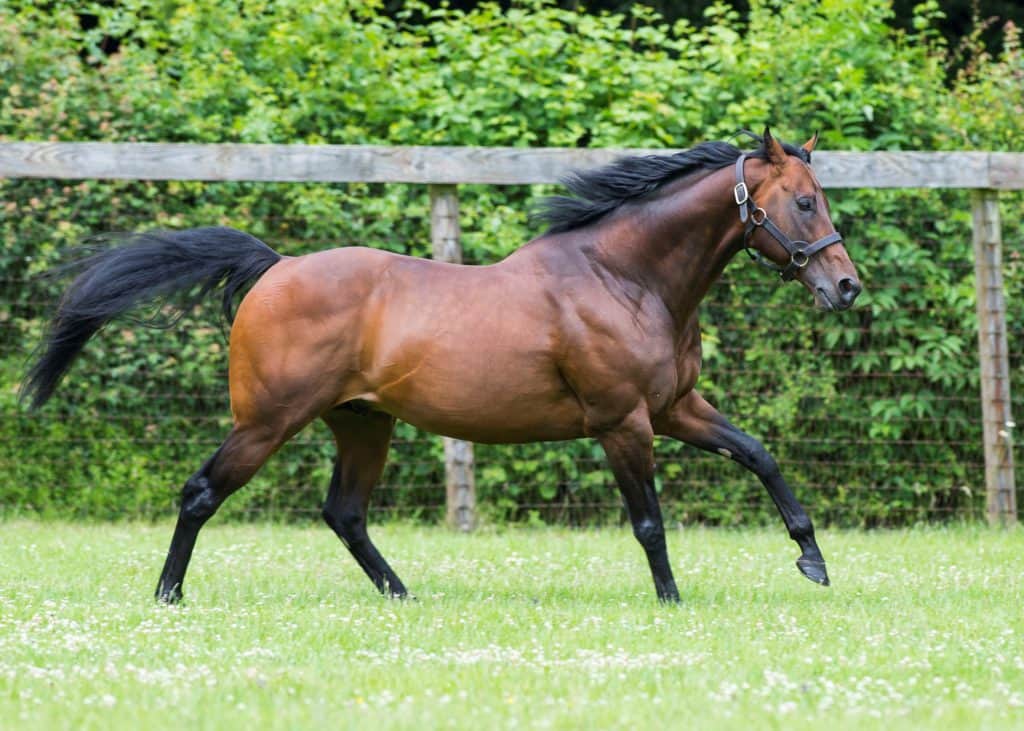 Kingman © Bronwen Healy
Australia
Australian Group win for Emissary
Kingman's Emissary made a play for a spot in the Gr.1 Melbourne Cup with his impressive victory in the Gr.3 Geelong Cup today.
Taken from the Thoroughbred Daily News Australia/New Zealand, 19th October 2022:
A winner of the Listed Heatherlie Stakes earlier in the year, the six-year-old gelding stayed on to defeat Surefire. The gelding was sitting 30th in the order of entry for the Group 1 on the first Tuesday in November prior to today's win, so a start in the race is nearly certain with the horse set to be re-weighted on Thursday. Trainer Mike Moroney, who won the race in 2017 with Vengeur Masque, is confident that when the horse is re-handicapped he will have done enough to secure his berth into the 3200-metre marathon.
"He's come from second-last in a really good field," Moroney said. "It's probably one of the better Geelong Cup fields we've seen for a long, long time and I think for that reason the handicapper will recognise that. The way he did it. He came from second-last and he took all the bad luck out of the equation."
The gelding was last seen running eighth in the Gr.3 Herbert Power Stakes with Moroney putting that disappointing performance down to the Soft conditions and he was delighted to see him show his full colours on Wednesday.
"We were starting to wonder if he really stayed, but today he showed he certainly does," Moroney said. "We wanted him on dry ground, out to the mile-and-a-half and we wondered whether that would do it. We'll head on to the Melbourne Cup now, all going well."
Jockey Blake Shinn added: "It was a big win, he showed glimpses of promise and it's nice to get him to produce a personal best today. He settled really nicely and that was the main objective to get him to run the 2400 metres. As we've seen in his first-up run (in winning the Heatherlie Handicap.) he had a great turn of foot over 1700 metres.
"The way the race was run, they went fast early and it allowed him to get into a nice breathing pattern and spend no gas. That gave him the opportunity to run the distance out strongly and show his true form."